The goal is ease in walking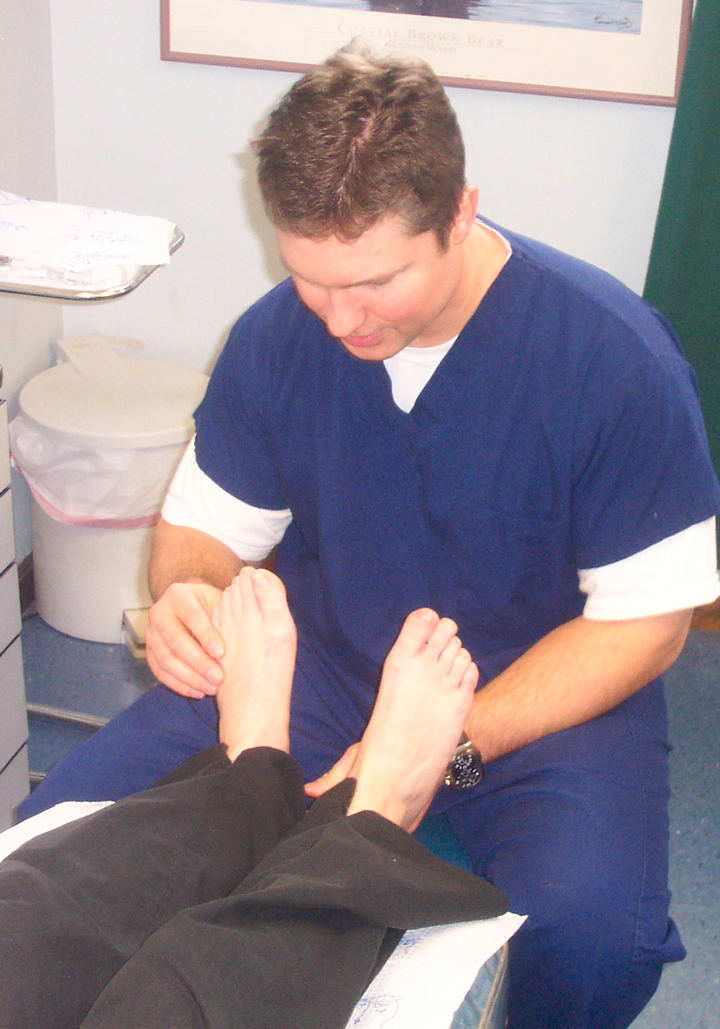 Testimonials
Dear Dr. Fosdick,
Dave and I want to thank you for being the doctor that you are. Manipulating his foot gave him relief. Thank you for reading that large book written by a doctor who shares an approach that isn't being shared all over. Thank you for taking the time to study the book and put into practice what you researched.
Thank you for helping my husband today and I'm sure you have helped countless others. Your wisdom and research has lead to relief for others.
You and your staff have been a blessing for us and we just wanted you to know.
Sincerely,
-Dave and Sharman A.
What We Treat
At Affiliated Foot Care, we are here to help you feel your best. We are determined to use the latest technologies and therapies to ease your pain, to care for you and to allow you to live a healthy and productive life.
From installation of a sinus tarsi implant for hyperpronation to a revolutionary technique that harvests your platlets, new non-surgical alternatives like high-power laser therapy, Dr. Fosdick will get you the treatment you need to enable you to feel better.
New patients are always welcome and are invited to call and make an appointment, fill out our new client form, and tell Dr. Fosdick what hurts, why it hurts and when it hurts.
We will get to the bottom of your problem and will work with you to find the solution and proper treatment.
Broken Bones of the Foot or Ankle
Onychomycosis
Over-Pronation