Correctly managing your child's feet will improve their future health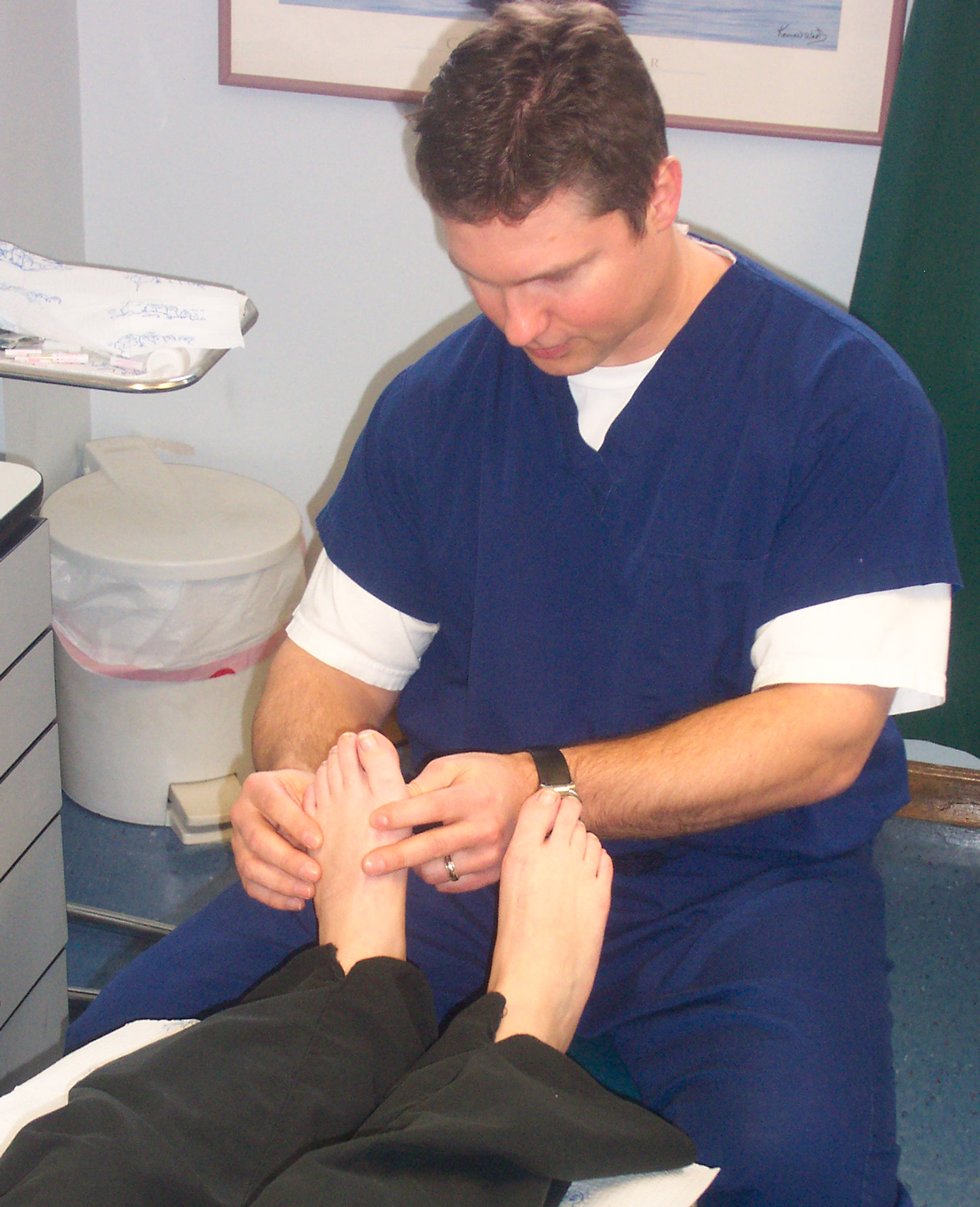 Testimonials
Dear Dr. Fosdick,
We brought our daughter in after her accident and we want to thank you for the considerable care you took in making sure she is whole and healthy after she broke the bone in her foot.
Thanks to your care, she is no longer favoring the foot, has no pain and is resuming her healthy lifestyle as a lovely young lady. We owe you our thanks and gratitude for the problems she won't have in the future, thanks to you.
Sincerely,
-Mark and Karen H.
Attention Parents: Foot Pain is Not Normal
If you, as an adult, have issues with your feet that require podiatric medicine, don't pass your pain down to your children. If you have flat feet, limited range of motion in the big toe joint, a tendency to get ankle sprains, plantar fasciitis and other common adult issues with the feet, bring your children in for a checkup.
Your child's feet should be pain free. Call us for an appointment: 860•349•8500 or 203•294•4977
We can help you prevent little problems from becoming big ones
We can help children with problems that can, over time, cause severe issues in later life. We also treat eczema, ganglion cysts, shin splints, Haglund's deformity, heel fissures, dermititis, warts, bursitis, ingrown toenails, athlete's foot, heel pain from sports, foot sprains and fractures.
If your children are overweight, over time their weight problem will cause deformations of the foot and ankle. We can help support their feet as they grow so that their feet will not be damaged in adulthood.
Don't let your children suffer.
Your children may develop many of the foot problems you are experiencing, either through genetic code or through developing the same habits and wearing the same type of shoes you do.
You owe it to your children to make sure they will have happy feet throughout their lifetime.
Your children's feet are still developing and we can make sure that their development results in happy feet!